Illustration by Sheila Moxley 'Stories from the Seven Seas' (Orchard Books 1996)
Violet and the Sea Giant
by Sally Pomme Clayton illustrated by Richy K Chandler
published by Autin Dance Theatre
Buy Book £10.00

The King with Dirty Feet – new paperback edition 2021

Winner of 'Best Picture Book', Oxford Book Awards 2019.
The Phoenix of Persia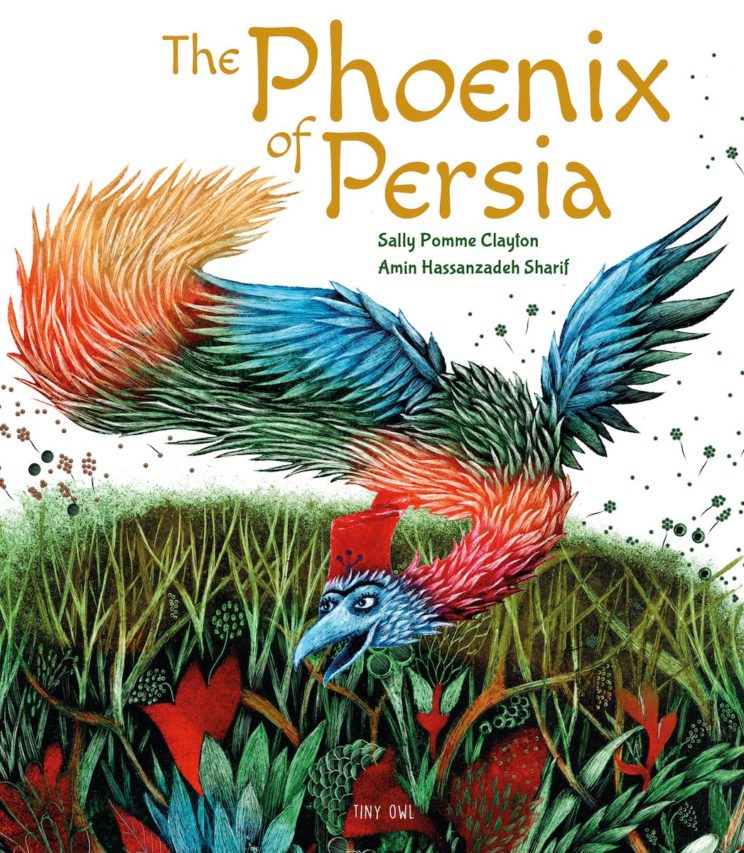 The Phoenix of Persia by Sally Pomme Clayton, Illustrated by Amin Hassanzadeh Sharif, published by Tiny Owl (2019)
This book has a QR code inside with links to a free 30 min track of the story set to beautifully composed music played on Iranian instruments narrated by the author. The book was nominated for the Greenaway Award 2020, and the UKLA award 2020.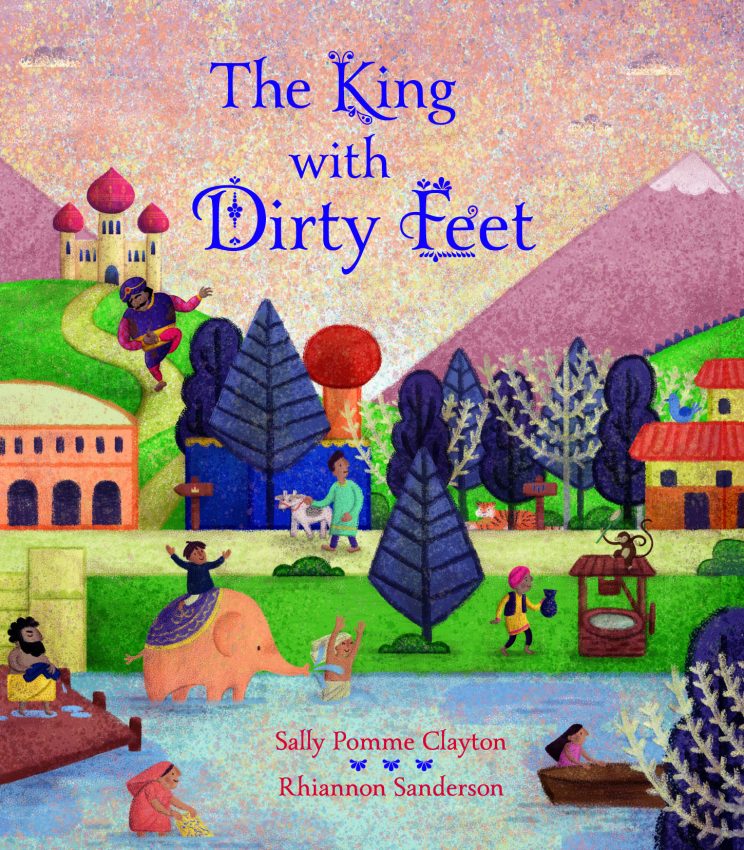 The King with Dirty Feet  Sally Pomme Clayton. Illustrated by Rhiannon Sanderson. Otter-Barry Books (2018) Paperback 2020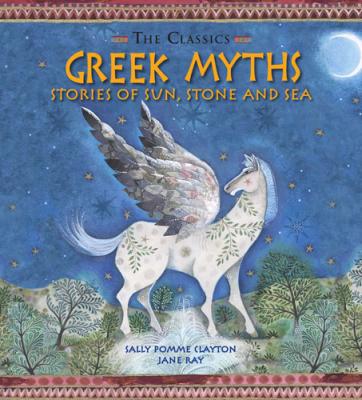 Greek Myths – stories of sun, stone and sea. Sally Pomme Clayton. Illustrated by Jane Ray.
Frances Lincoln (2012/ 2014)
Rama and Sita – Path of Flames. Sally Pomme Clayton. Illustrated by Sophie Herxheimer.
Frances Lincoln (2010 / 2011)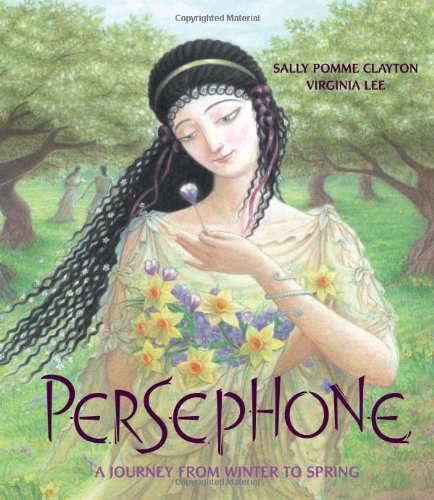 Persephone. A journey from Winter to Spring. Sally Pomme Clayton. Illustrated by Virginia Lee.
Frances Lincoln (2009/ 2012)
Amazons! Women Warriors of the world. Sally Pomme Clayton Illustrated by Sophie Herxheimer.
Frances Lincoln (2008)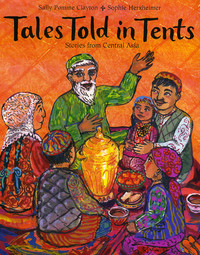 Tales told in tents – stories from Central Asia. Sally Pomme Clayton.  Illustrated by Sophie Herxheimer.
Frances Lincoln (2004/ 2006)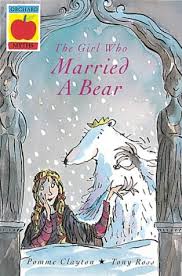 The girl who married a bear. Pomme Clayton. Illustrated by Tony Ross.
Orchard Books. (1999)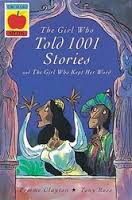 The girl who told a 1001 stories. Pomme Clayton. Illustrated by Tony Ross.
Orchard Books. (1999)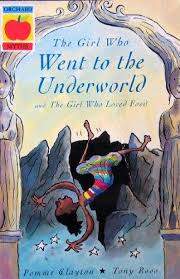 The girl who went to the underworld. Pomme Clayton. Illustrated by Tony Ross.
Orchard Books. (1999)
The girl with golden fingers. Pomme Clayton. Illustrated by Tony Ross.
Orchard Books. (1999) 
The Orchard book of Stories from the Seven Seas. Pomme Clayton. Illustrated by Sheila Moxley.
Orchard Books (1996)
Tales of Amazing Maidens. Pomme Clayton. Illustrated by Sophie Herxheimer.
Orchard Books (1995)
"The King with Dirty Feet" in The King with Dirty Feet, and other stories from around the World. Ed. Mary Medlicott, illustrated by Sue Williams.
Larousse Kingfisher Chambers (1991/1998)
"The King with Dirty Feet" in Time for Telling. Ed. Mary Medlicott, illustrated by Sue Williams.
Kingfisher Books (1991)
The No Panic Book of Not Panicking
Apples and Snakes 2016
"With music in Istanbul" in City-pick Istanbul. Ed. Heather Reyes.
Oxygen Books (City-Pick Series) (2013) 
"Making Versions: a storytelling journey with Ramayana" in 'Story: the heart of the matter'. Ed. Maggie Butt.
Greenwich Exchange Publishing (2007)
"Erotocritos" in 'Velocity, the best of Apples and Snakes'. Edited by Maja Prausnitz
Black Spring Press (2003)
Into the hidden country. Sally Pomme Clayton. Society for Storytelling Oracle Series 9. (2008) 
The British Library online articles for Inside Story Project (2005):
Shahname historical and cultural questions
Life of Ferdowsi
Meeting the Ramayana
Inside the Sea of Stories
Telling the images. Sally Pomme Clayton. Estudos Literatura Oral, Journal 9 -10. Universidade do Algarve. (2004)
The women warrior – fact or tale? Sally Pomme Clayton. Estudos Literatura Oral 7- 8 Universidade do Algarve (2002)