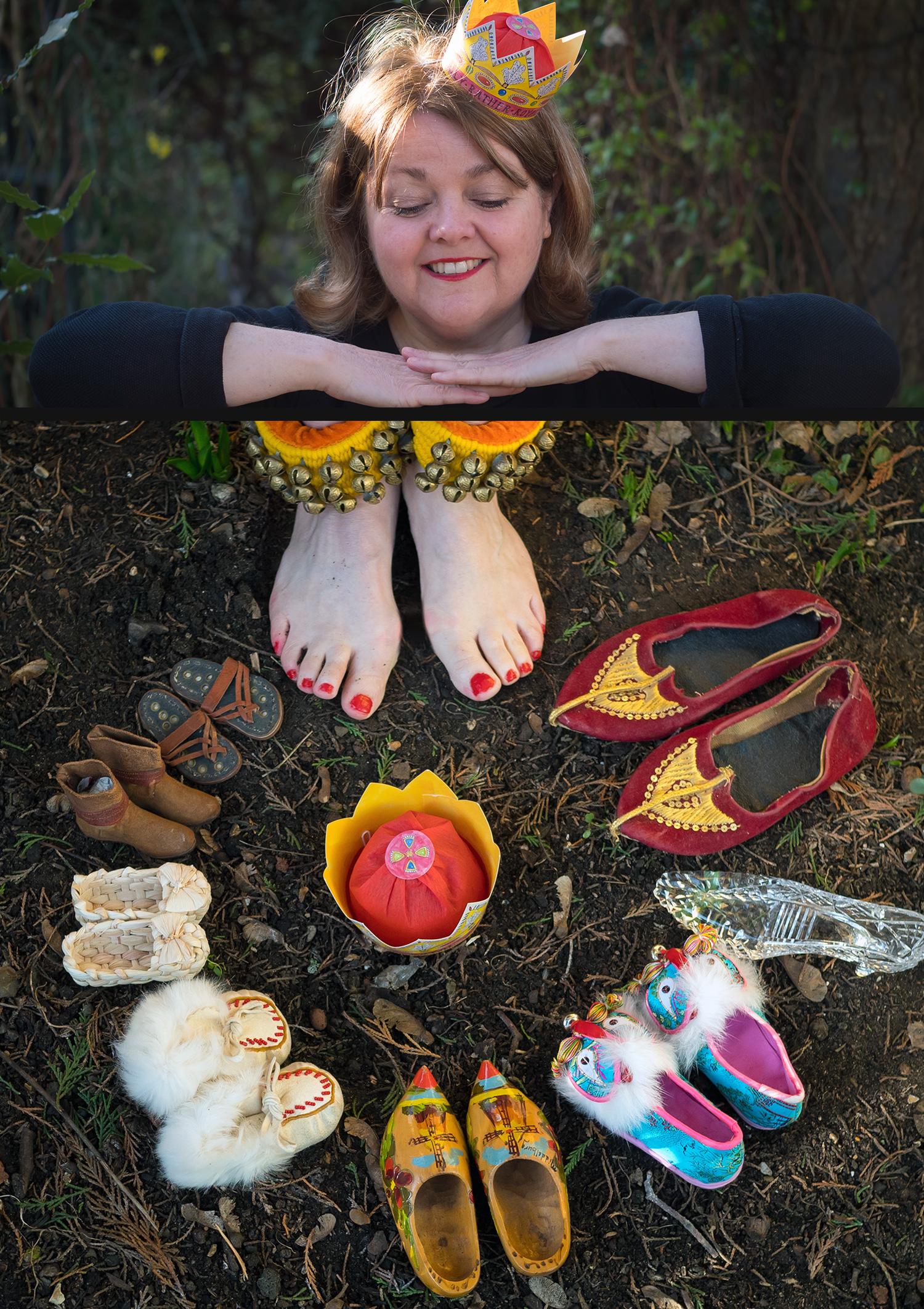 The King with Dirty Feet by Sally Pomme Clayton, illustrated by Rhiannon Sanderson (Otter-Barry Books 2021/ 2018) Winner of 'Best Picture Book', Oxford Book Awards 2019
The king has not had a bath for a whole year, and he is starting to smell. When the king finally bathes in the river, he can not get his feet clean. His servant Gabu has three days to rid the land of dirt and dust. Gabu sweeps, brushes, and stitches – as he tries to clean up the kingdom. This new picture book is a re-telling of an old and beloved folktale from Bangladesh. It is gentle and humorous and has a twist at the end. The King with Dirty Feet is about a very important invention we cannot do without!
"This delightful picture book, beautifully told for reading aloud and engagingly illustrated, tells the comic and suspenseful story of the invention of shoes, for an Indian king who has trouble keeping his feet clean." Nicolette Jones, The Sunday Times
The King with Dirty Feet is illustrated by Rhiannon Sanderson, who brings the story to life with fun illustrations that are perfect for younger children. She has created a sweet monkey character who appears throughout the pages, helping Gabu and teasing the king. The King with Dirty Feet is perfect to read aloud for younger children, developing listening and storytelling skills with its rhythm and repetition and strong story structure.
"The use of onomatopoeic words such as 'Zut' and action words such as 'cutting' and 'stitching', alongside the King's dramatic emotionality, render the book a perfect resource for a theatrical play that could be easily and vividly performed by children on stage. An array of very defined characters would capture every eye and mesmerize the viewer. The book certainly deserves to be read, as well as performed." IBBY, Benjamin West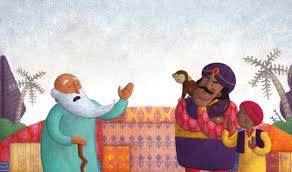 The King with Dirty Feet is one of Pomme's best-loved tales. It was the very first story she wrote and published and has had many unexpected incarnations. Read about the history of the story on her blog.
She has a magical performance based on the book, with musical sounds, actions, rhymes to join in with and some very special teeny tiny shoes for young audiences to wonder at! This lovely, inclusive storytelling show has a free teacher's workshop resource sheet and has been performed at: Bexley Libraries; Omnibus Theatre; Beyond the Border Storytelling Festival; Brent Libraries; Dhaka Lit Fest; The Southbank Centre; Glamorgan Libraries; Bromley Libraries; Boi Lit Fest; Oxford Storytelling Festival, and many many schools.