Sally-Pomme Clayton creates unique stories, performances, scripts, lyrics, publications, linking to exhibitions, festivals, buildings, events, and sites, for arts organizations, businesses,  galleries, theatres, and museums. She has been commissioned to create work for: Omnibus Theatre (2019); Totally Thames (2018); The Tower of London (2018); Hillingdon Libraries (2017); Wellcome Collection (2016); The National Gallery (2014); The Royal Shakespeare Company (2013); The London Philharmonic Orchestra (2012); The Swedenborg Society (2011- 2012); The British Museum's 'A History of the world in 100 objects' (2010 – 2011); Joglaresa (2009); The British Library (2005); WOMAD (2004); The Unicorn Children's Theatre (2004 and 2000);  Southbank Centre (2003 and 2002); Welsh National Opera (2002): Chichester Festival Theatre (2001).
"One of the country's most highly regarded storytellers…she awakens the imagination of the audience."  The Independent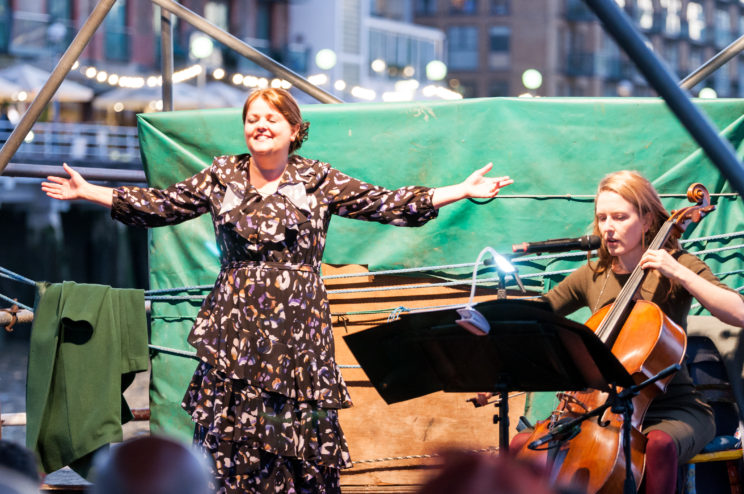 Totally Thames commission Mother Danube with musician Emma Clare (2018)
"The storytelling with Sally Pomme Clayton was a delight…a splendid evening of live music making, the stories and songs seamlessly linked – a delightful mix which enthused the house." Musical Pointers.