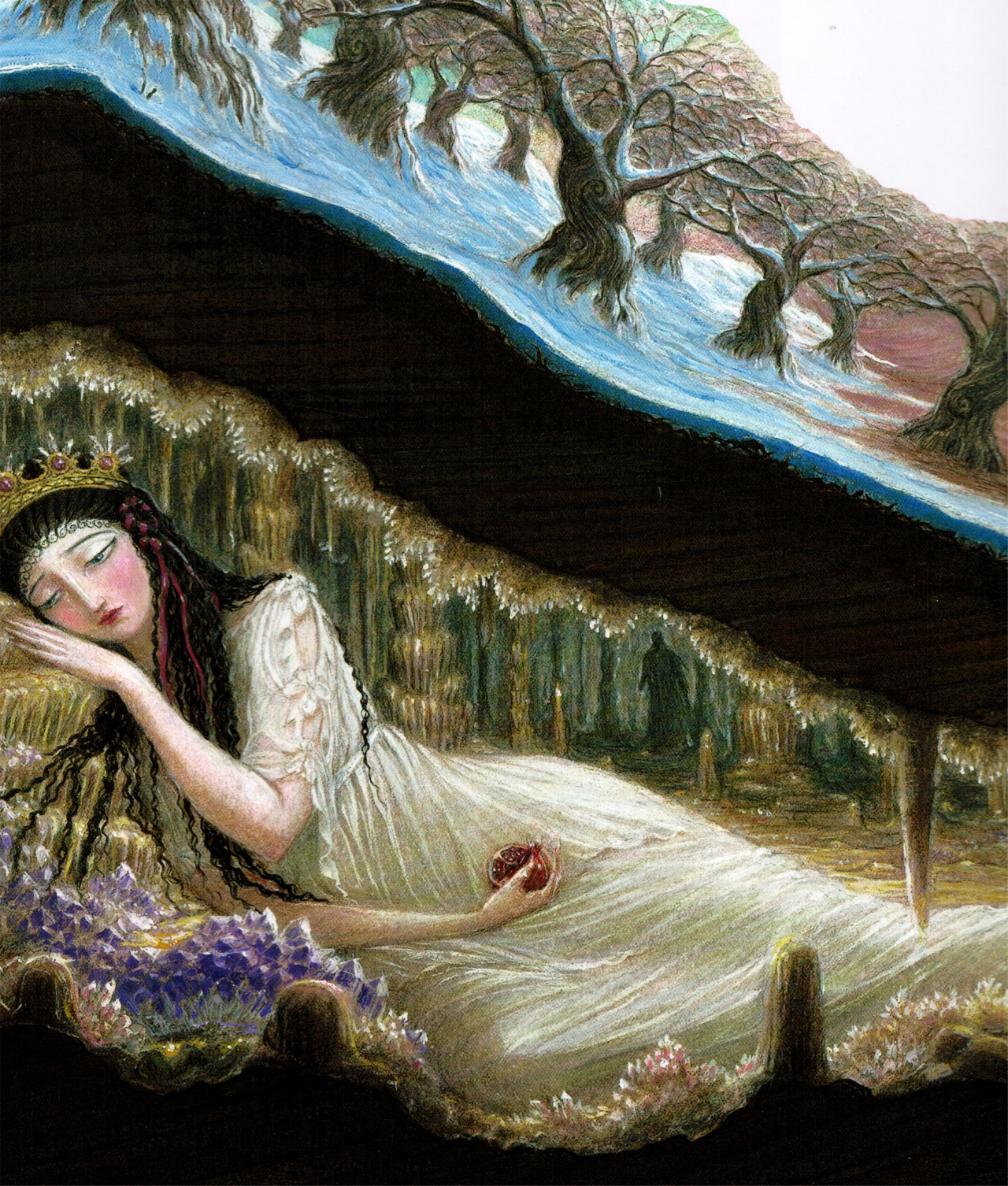 "Sally Pomme Clayton's Persephone is deeply affecting… dramatically described in visionary pictures as well as words. " The Times
No flowers. No plants. No sunshine. When Hades carries Persephone down to the Underworld, her mother Demeter curses the Earth for hiding her. Everything stops growing and it is winter all year round. Persephone must return to Earth. But how can spring return when winter reigns?
"Clayton employs vivid imagery, powerful emotions and loads of action to convey adventure, grief, love, drama and the circle of life. Dialogue is crisp and accessible, while retaining just a hint of the formality expected of gods and goddesses. A beautiful retelling of an enduring myth." Kirkus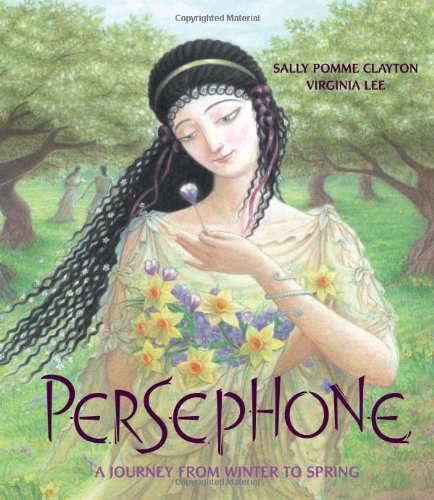 "Sally Pomme Clayton captures all the pathos of this story in her lyrical retelling." The Guardian
Performance storyteller Sally Pomme takes the audience on a dramatic journey to the underworld to bring Persephone back. Based on her picture book 'Persephone – a journey from winter to spring' illustrated by Virginia Lee (Frances Lincoln 2008), the myth reveals how the cycle of nature and the seasons came to be, describing the way ancient Greeks understood the world. Pomme uses lyrical spoken word, strange musical sounds, gesture and rhythm, to bring this myth to life. Learn some Greek words, find out why the pomegranate is so important, answer riddles and help Demeter find her daughter. Haunting, poetic, and full of magic, welcome in the spring with this beautiful story. This performance is suitable for any space.
"Approaching the Greek myth of Persephone with the respect that a good storyteller holds for a great story, Clayton retells the tale with drama and grace." Booklist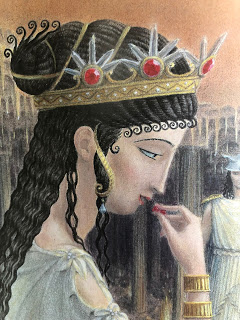 "Sally Pomme Clayton's Persephone is deeply affecting… dramatically described in visionary pictures as well as words." The Times

Sally Pomme Clayton performing Persephone at Wapping Project's installation 'Yohji Making Waves'