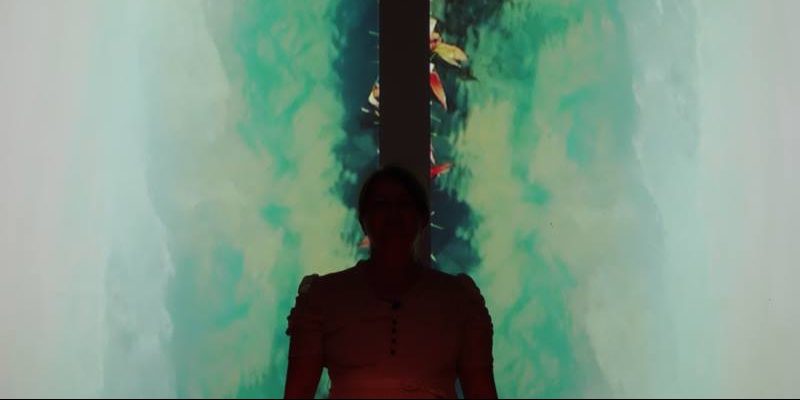 Night Visit was created in 2012 and toured until 2016. This performance is not currently available.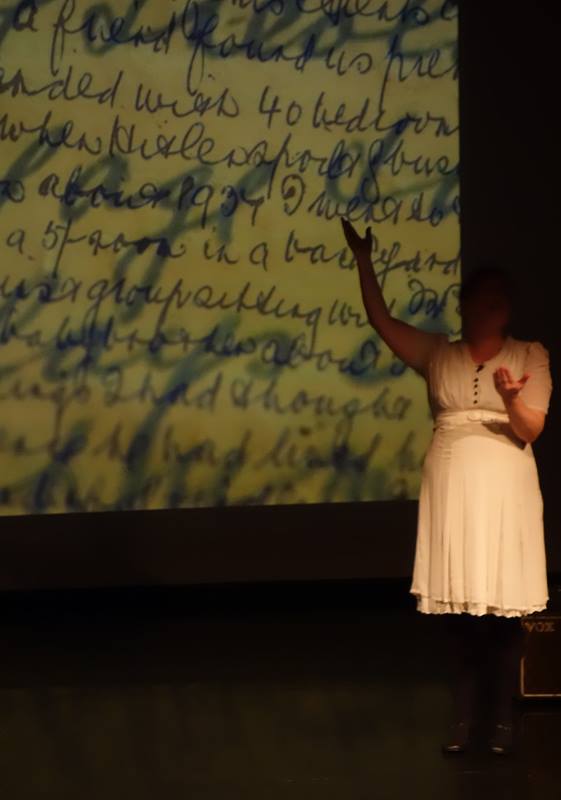 A séance of live sounds, images, stories – summoning ghosts with: Sally Pomme Clayton  – story; / Panos Ghikas – sound / Fotios Begklis – film Sally Pomme grew up hearing stories of spirits, the stories haunted her, until she brought them back to life!  Night Visit  was created during  2012 when Pomme was artist in Residence at The Swedenborg Society. It was supported by Arts Council funding in 2012 and for a tour in 2015 – 2016. It was preformed at The Swedenborg Society; Rich Mix; Northern Stage; Ventnor Arts Club; The Riverfront Newport; The Old Fire station Oxford; Asylum Peckham.

The performance summons ghosts, telling the strange stories of Pomme's ancestors' experiences of spiritualism. A multi-layered narrative, where biography and myth merge with history and dream. It traces the cultural history of spiritualism from the 1800's, when science tried to capture the invisible, to the mass bereavement of two World wars. Night Visit is innovative and immersive, the audience is surrounded by quadraphonic sound performed by Panos Ghikas, and vivid images manipulated live by Fotios Begklis. Sound and speech fracture and fuse, narrative and noise cut-up and coalesce. Night Visit conjures voices from the past.
"Night Visit – a mesmerizing performance."  Ljungby Festival, Sweden
"Night Visit – beautiful, original  work." Kicking the Bucket Festival, Oxford