Storytelling is the oldest and most immediate form of theatre. The economy of the human voice evokes worlds in the listeners' imagination. No two performances are the same, the listeners' response feeds the storyteller's creativity. This intimate and vital exchange continually renews the story.
"Virtuoso storyteller, Sally Pomme Clayton, has that rare gift of being able to transport the listener to other worlds, by completely inhabiting those worlds herself. Her stories are authentic and full of shades and nuances of colour, she uses language like a painter. Her telling goes right through the skin, and settles deep in the marrow of the listening bones – a wondrous experience." Venue magazine, Bristol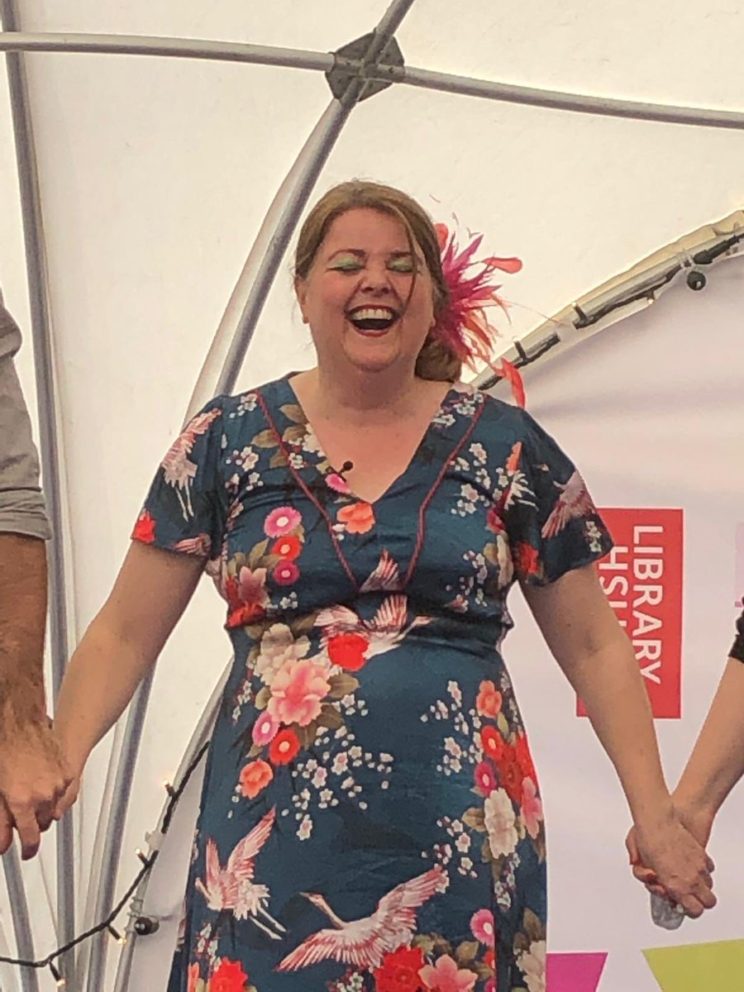 Sally-Pomme Clayton loves fairytales and myths, those narratives passed by word of mouth for generations, before being written down. She believes the richly metaphorical stories of the oral tradition are a way of connecting to the voices of our ancestors, receiving something, re-making it, keeping it alive, and passing it on. Sally-Pomme tells stories in libraries, sitting rooms, museums, class rooms, theatres, festivals, galleries, places of worship, halls, gardens, barns, playgrounds …. anywhere! She performs for; adults; children families; schools.  Her performances range from 20 minutes to 2 hours. She has a vast repertoire of stories to create a spellbinding performance for your venue and audience.
"One of the country's most highly regarded storytellers…she awakens the imagination of the audience."  The Independent