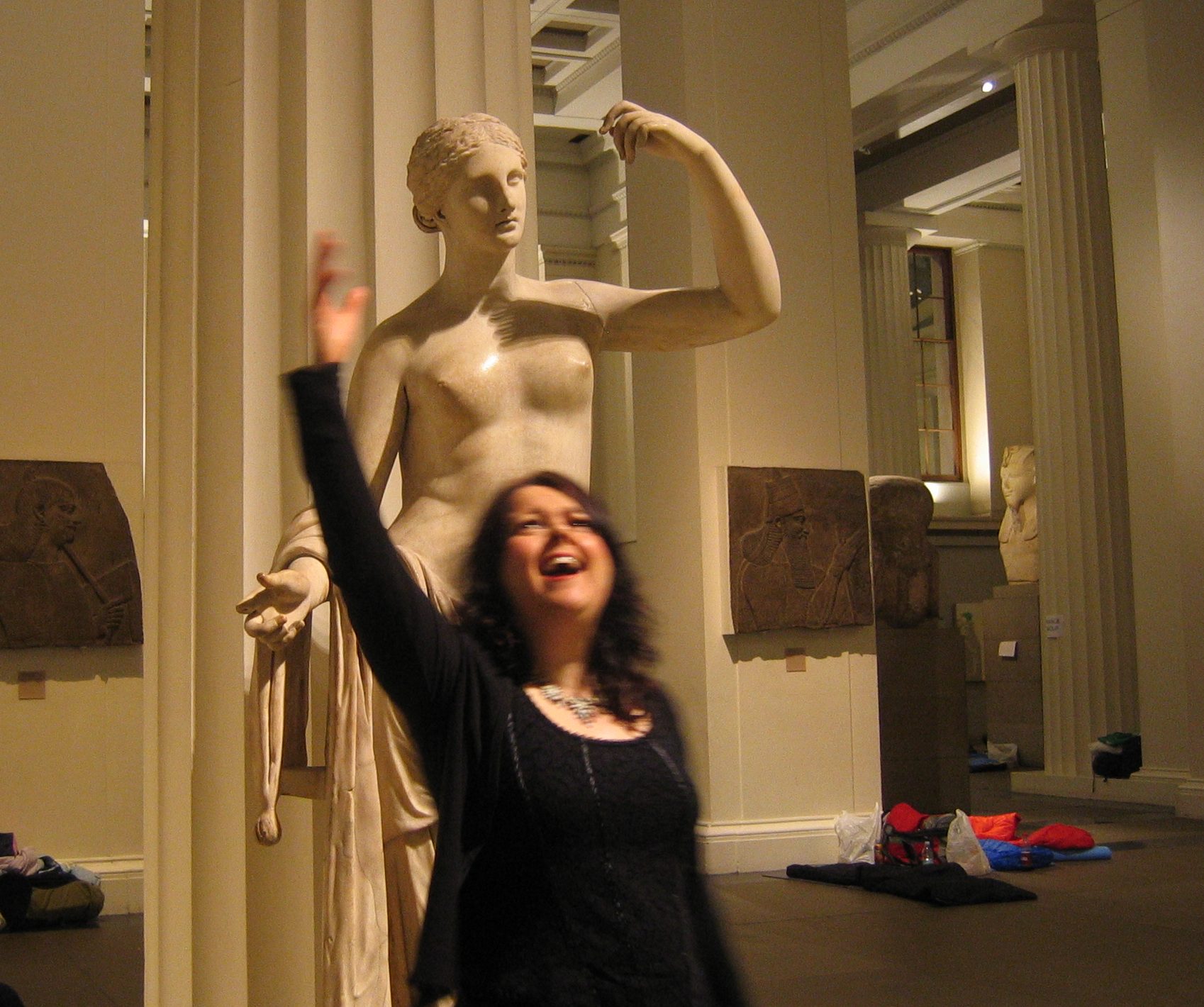 Listening to stories in a unique space, beside a special object or painting, awakens the imagination. Pomme has been working with museums, galleries, archives and collections for more than 30 years – researching, creating and bringing collections and exhibitions to life through engaging narrative performance. She sees her role as a guide to the imagination, taking the audience inside an object or collection to reveal hidden worlds of culture, history and myth. Allowing audiences to look deeply whilst listening to a story ignites the imagination, enabling audiences to dream into the object and discover the past.
Pomme has: created and led promenade performances through galleries, heritage sites, and specific places; created performances for exhibitions; facilitated workshops linked to artefacts and collections, and led staff training in storytelling and creative writing skills for museums and galleries.
"Thank you for your amazing storytelling performances last night. You were a huge hit and the Members really engaged with your performances over the course of the evening." The British Museum, Members Evening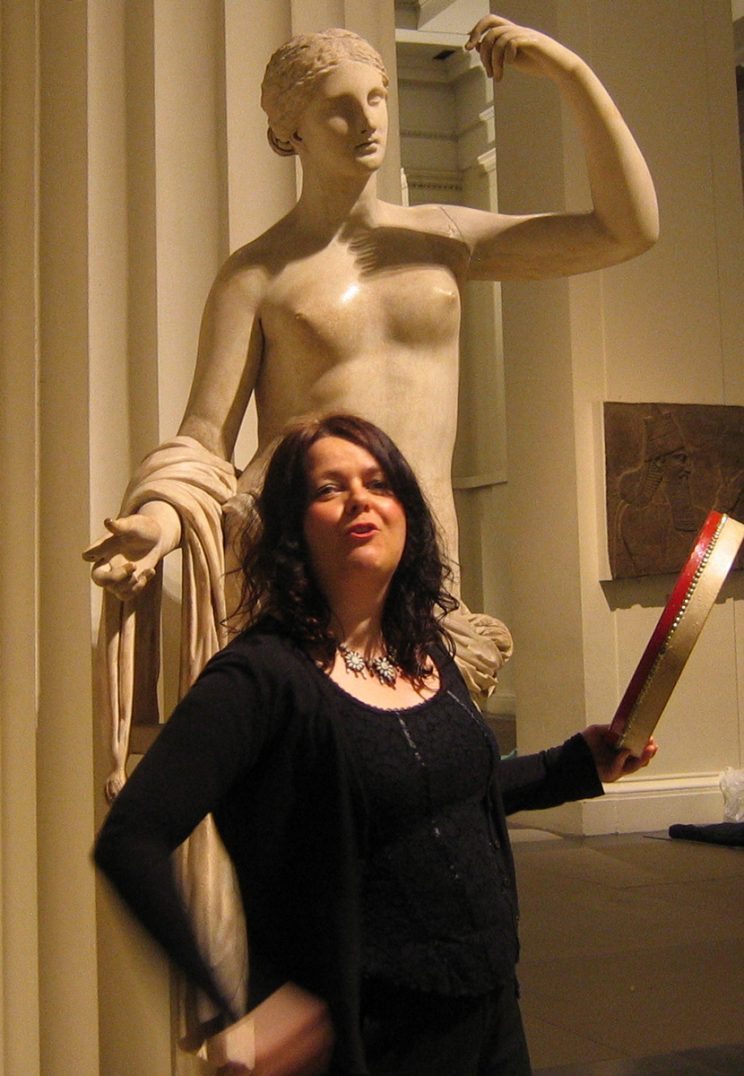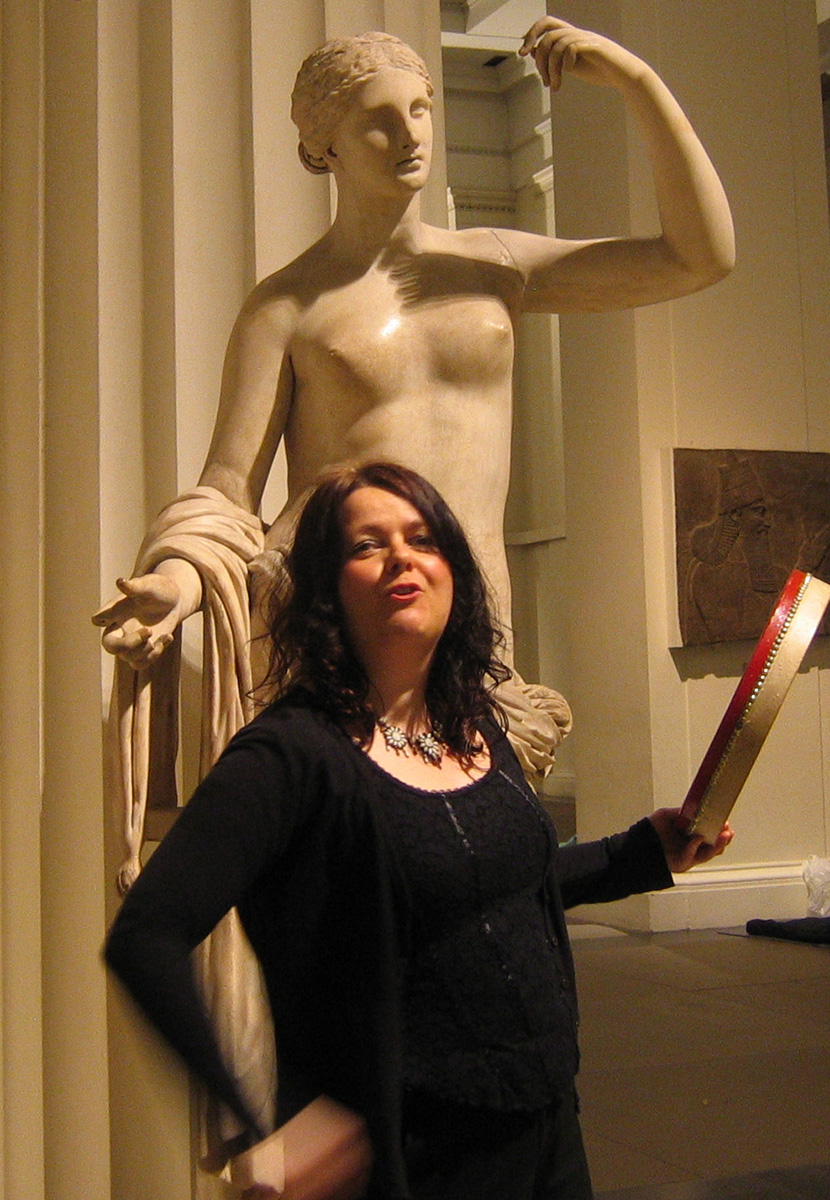 "Thank you for gracing us with your wonderful performances last night. You were, as ever, a pleasure to work with and your storytelling held the audience captivated." The Horniman Museum
She has created stories and performances and led workshops for: The British Library (2023); The Royal Opera House (2023/2017/2016); Chelsea Physic Garden (2022); the RAF Museum (2022); Totally Thames – site specific performances and workshops along the River Thames (2021/2018); The Swedenborg Society (2021/ 2011/2102); The National Trust (2019); The Tower of London (2018); The Welcome Collection (2018/2015/2014); English National Opera (2018); The Royal Shakespeare Company (2013); The National Gallery (2013/2012). She has worked with The British Museum every year since 1995 creating performances for many galleries and exhibitions. In 2010 she was commissioned to write and perform six interlinked stories for A History of the world in 100 objects which she performed over the year.
"I really loved seeing your storytelling and your insights made the exhibition even more enjoyable." Audience member, The British Museum, Pompeii exhibition