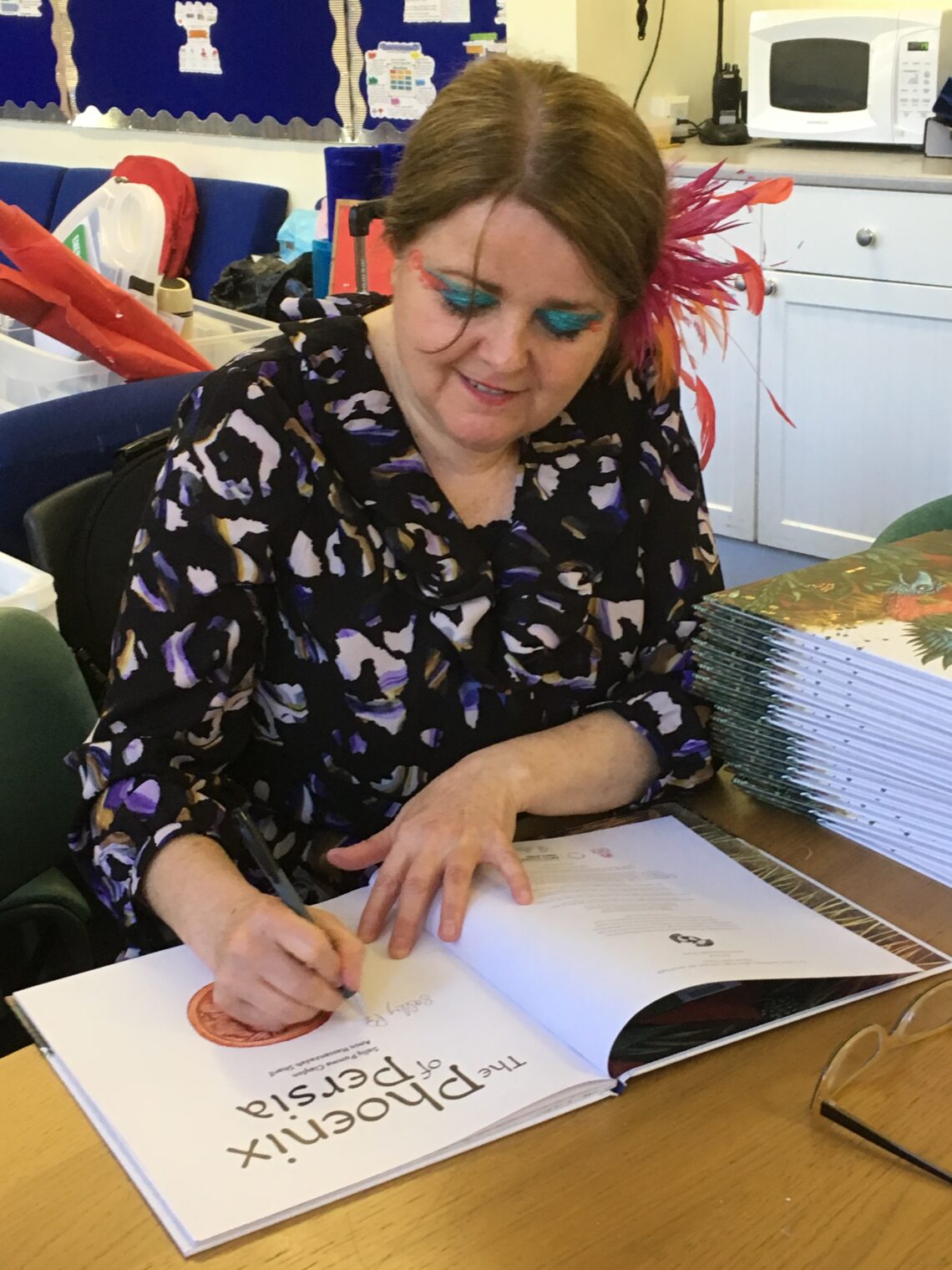 Sally Pomme Clayton is a writer of stories, performances, lyrics, texts, plays, articles and blogs. Her writing grows out of performance, exploring written forms that keep oral qualities alive. She loves to combine folklore with history, myth with biography, travel stories with cultural history, anecdotes with fairytales. Her latest book is for adults 'The Mighty Goddess – world myths' illustrated by her long term collaborator Sophie Herxheimer (The History Press 2023). She has published 16 children's books, the latest are: 'Violet and the Sea Giant' (Autin Dance Theatre 2022); The King with Dirty Feet' (Otter-Barry Books 2021 / 2018) winner of The Oxford Book Award 'Best Picture Book 2019'; 'The Phoenix of Persia' (Tiny Owl Books 2019) nominated for the Greenaway Award 2020 and the UKLA award 2020. Many of her books focus on female heroines: 'Persephone' (Frances Lincoln 2009); 'Amazons – women warriors of the world' (Frances Lincoln 2008); 'Tales of Amazing Maidens' (Orchard Books 1995). Her books have been translated into Greek, Korean, Romanian, Turkish, Danish, Japanese, Dutch. Find out more about her publications.
"This is a superb collection of powerfully retold stories featuring bold and courageous heroines from around the world, which deserves a place on any bookshelf… perfect read-aloud stories and would undoubtedly enrich children's knowledge and understanding of different cultures, whilst conveying important messages about courage, bravery and love." Writeaway
Pomme has been commissioned to write for: Totally Thames; The Tower of London; Hillingdon Library; The Royal Shakespeare Company; The London Philharmonic Orchestra; Welsh National Opera; Unicorn Theatre; The Swedenborg Society; Chichester Festival Theatre; The British Museum; WOMAD; The British Library. In 2019 she wrote five star reviewed play 'The Little Prince' for Omnibus Theatre.
"The story burns with fury and pride as well as fierce love and loyalty, at its heart a deeply moving vision of the unity of earth and heaven, an alliance of gods and people, animals, plants and stones. Sally Pomme Clayton conveys this in an oral storyteller's unpretentious prose, alongside Sophie Herxheimer's fire-bright illustrations." 'Rama and Sita – Path of flames', Books for Keeps.
She has written plays and documentaries for radio, among them: The Whole Brain (Radio 3 2006); Tales from the statue (Radio 4 2003); The Young Man's Tale (Radio 3 2000 ); As I crossed a Bridge of Dreams (Radio 4 1998). She was winner of the BBC 'Write Out Loud' award for writing for radio (1997).