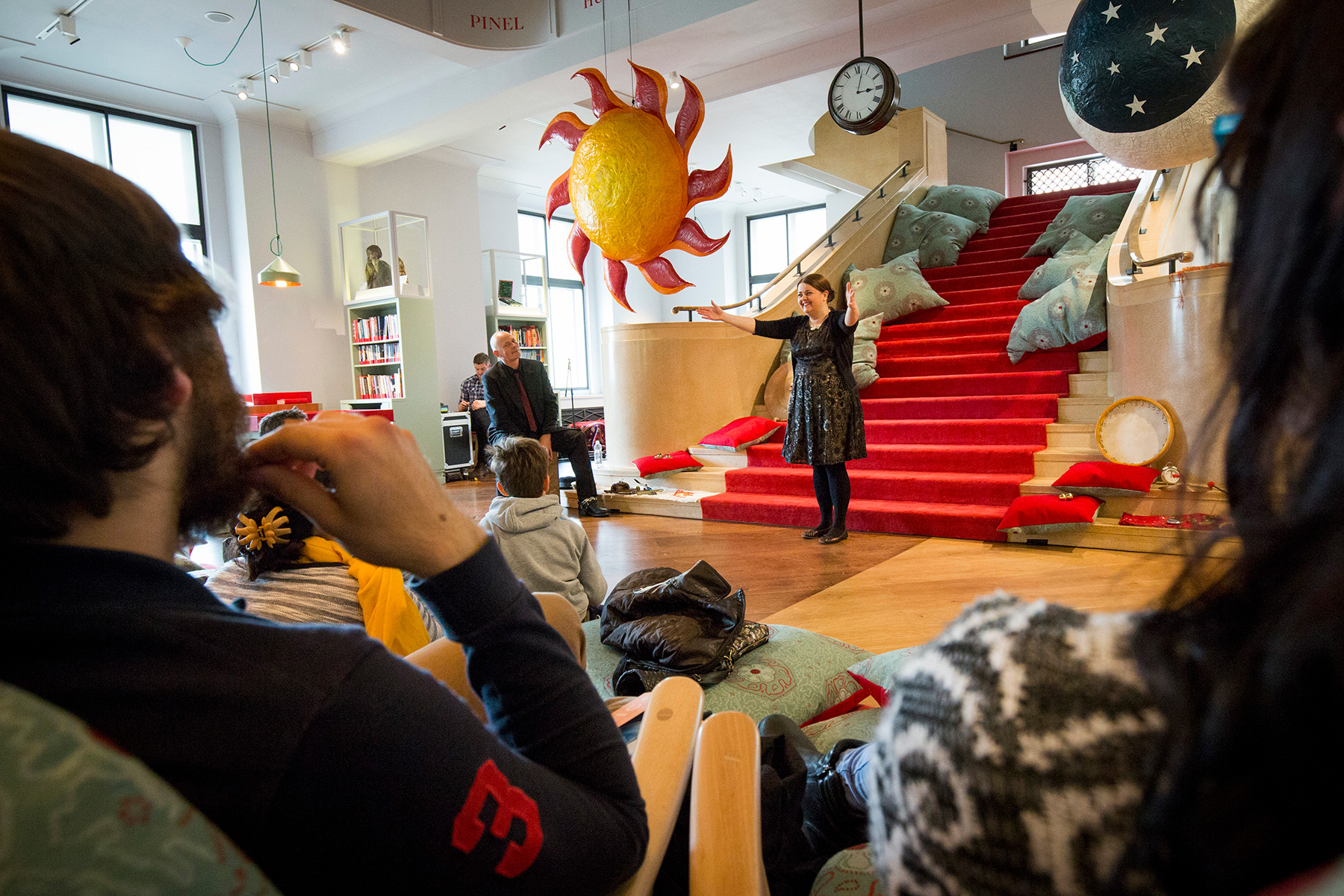 Workshops, training, directing
Sally Pomme Clayton inspires, motivates and encourages. She trains teachers and librarians; directs artists and storytellers; uses creative processes with community groups to develop creativity, skills and well-being; helps organizations discover their story; teaches actors, nurses, parents, grandparents… anyone who is interested in exploring story. She is a highly experienced teacher, trainer, director, facilitator, coach and dramaturg. She leads practical, creative workshops, training and mentoring sessions for students and adults. She works with everyone: community groups; universities; arts and heritage organizations; businesses; libraries; schools; heritage organizations; artists; further education establishments; museums, and individuals.
"Pomme provided the team with well-structured and thought provoking training in the art of making stories and telling stories. Her enthusiasm for this skill was obvious, and her calm and helpful nature really assisted us in bringing to life the stories we had chosen. She was encouraging and good at making helpful suggestions, while leaving participants the space to make their own choices and decisions. We felt guided and supported, and now feel better able to see the potential in the multiple people stories we have at our disposal." Staff training, Sarah Castle, Learning Team, Royal Air Force Museum
Workshops can last 2 hours, 2 days, 2 months. They can be one-off or part of a series. Pomme's workshops are tailor-made, practical, fun, positive, creative, enabling, and carefully structured to lead partipcants through a meaningful and immersive process. Workshops use a combination of games and creative tasks; talking; creative writing; playful exploration and sharing. Pomme's sessions are packed with ideas to take away. They can help you: develop storytelling skills; gain confidence and pleasure in telling a story; discover how a stories are structured; explore character and dialogue; find practical ways to use stories and storytelling techniques with your group; discover and develop the story of your organization; develop communication and expression; help individuals and groups find their voice; explore gesture, movement and space; develop team work and a sense of play, and set the imagination free! Pomme believes it is a privilege to help individuals explore their imaginations, discover the wealth of potential stories that are inside them, and help them find new ways to express themselves.
"A fabulous day. You pitched the workshop perfectly."
"A very positive leader with lots of imaginative ideas." Thornden School, Hampshire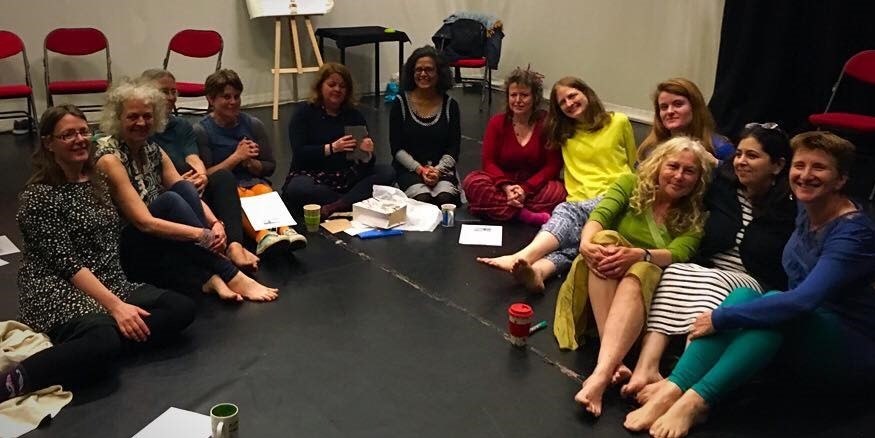 "A hands on and energetic session with so many useful techniques. Sally Pomme had such enthusiasm and passion it was infectious."
"This was inspirational." Thornden School, Hampshire.