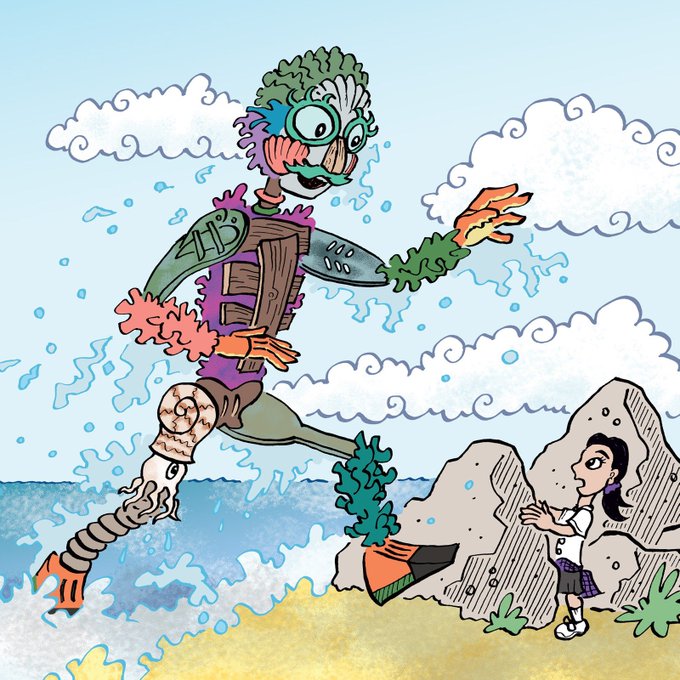 Violet and the Sea Giant by Sally Pomme Clayton illustrated by Richy K Chandler (Autin Dance Theatre 2022) Follow a little girl's brave quest to clean up the sea by telling its story!
Violet meets the great sea giant, Eko and sets off on a roller coaster ride to the bottom of the sea. She discovers that the sea is being destroyed. But what can she do? She is only little. Find out how Violet helps to save the ocean. The adventure unfolds with Richy K Chandler's brilliant, endearing and funny comic style illustrations that draw you into the magic of an undersea world and reveal the catastrophes that are taking place. Find out how Violet discovers she is brave enough to speak out about what is happening to our oceans and do something creative to make sure it continues to be our 'forever sea'.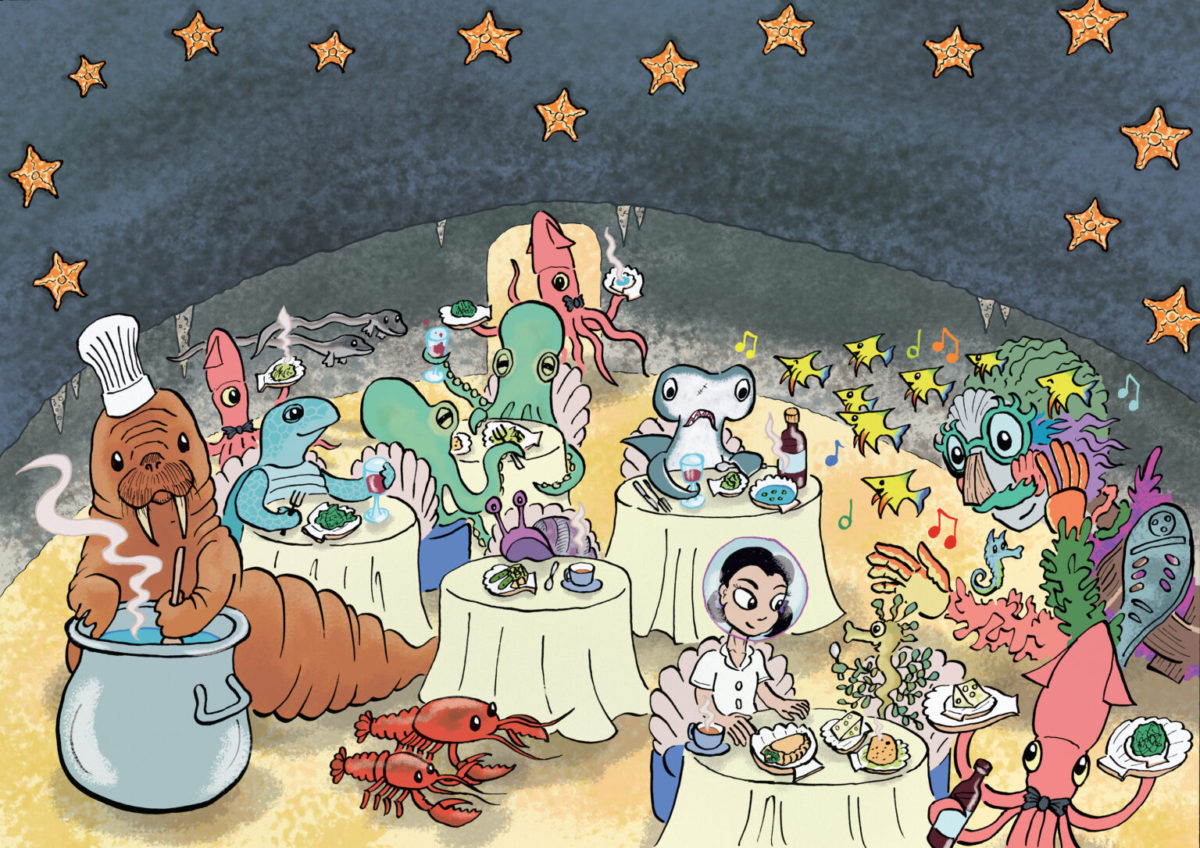 Stories are born from many sources! And this book was inspired by a giant puppet and Autin Dance Theatre's acclaimed outdoor physical dance theatre performance, Out of the Deep Blue, featuring Eko, a giant puppet operated by 5 puppeteers, exploring the themes of climate emergency and the biodiversity crisis through live performance. You can see Eko the giant puppet in real life as Autin Dance tour the UK and beyond, most performances are outside and are free, follow the link for tour dates!
Eko the giant puppet who inspired Violet and the Sea Giant!